For all those who have always wondered whether BEARD SCENTS are beard oils or perfume oils, here is the answer: Yes!
If you need a good, softening beard oil that cares for your hair and skin – take one of the BEARD SCENTS and spread it over your beard and face.
If you feel like a light perfume – take one of the BEARD SCENTS and apply it where you want to smell good: neck, collar, wrists …
And this works so well because during the development of the products not only good grooming oils were taken into account, but above all because with these beard oils the scents are the center of attention.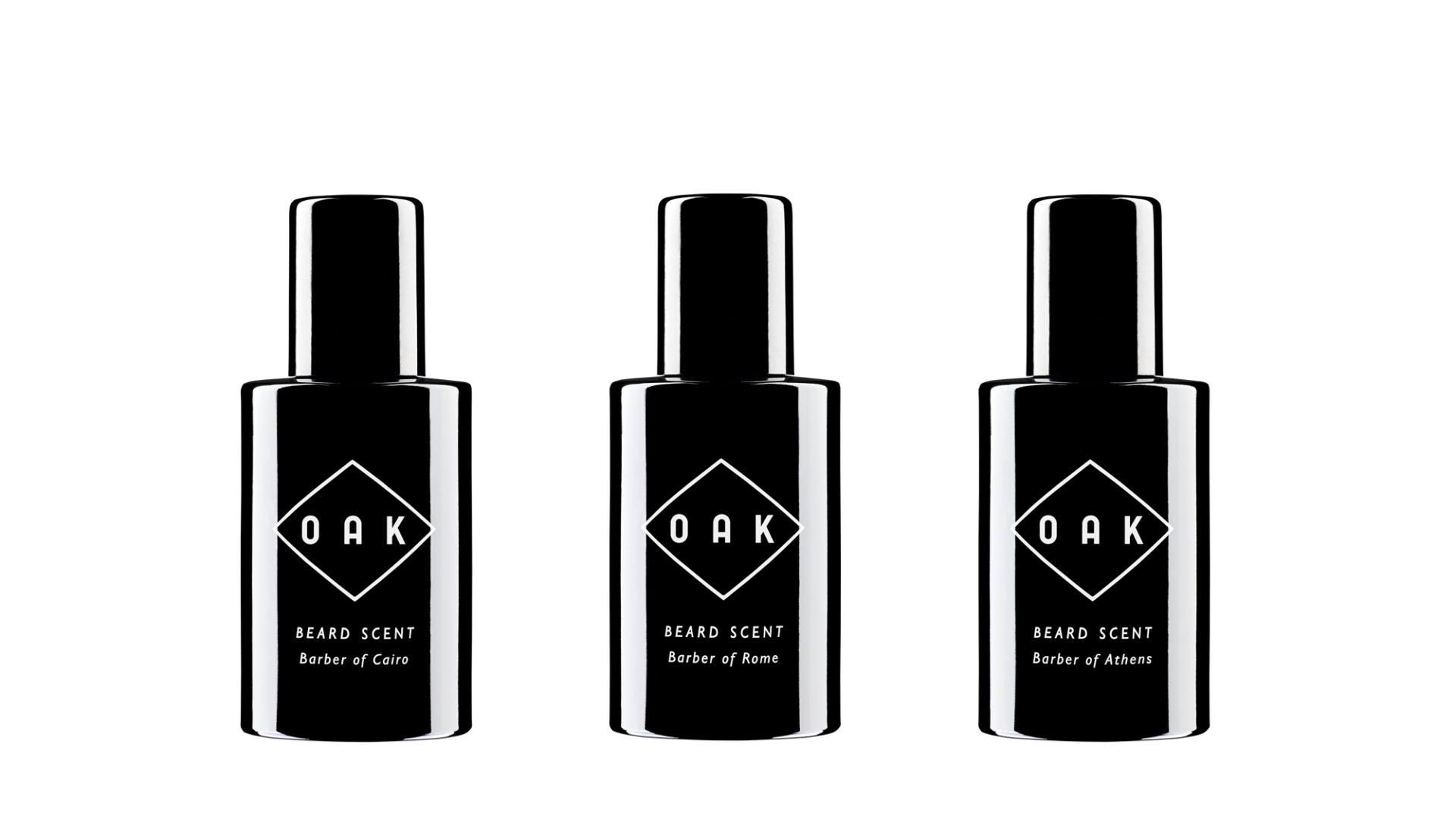 The way to the scents, was the way through three cities: Rome, Athens and Cairo. Three different cultures but all united by the tradition of barbering! In each of the three cities this craft has always played an important role and has been enormously developed and cultivated. This also explains the large number of barbershops that can be found there today.
But hardly any barbershop is like the other. Each one has its own history, its special atmosphere, is shaped by its direct surroundings.
This can be seen, felt and with the BEARD SCENTS you can also smell it. The perfume oils pick up typical local scents, combined with elements from the barbershop.
When you apply it, you travel involuntarily to these places and breathe in the steam of hot compresses in Athens, relax in a leather chair in Cairo or feel the Roman barber's knife on your skin. Each fragrance opens its own world:
Hot wind blows in the scent of evergreen bitter orange trees across the rustic wooden furniture, while a steaming hand towel envelops the face: Welcome to the Barber of Athens!
Barber of Athens is an aromatic woody scent with a base note of cedar and balsam fir, a heart note of petitgrain and armoise and a spicy-fresh top note of bergamot and cypress.
The scent of overly sweet peppermint tea blends in with the fruity vapour from the water pipe, while the leather barber chair offers a great way to lean back and relax: Welcome to the Barber of Cairo!
Barber of Cairo is an oriental woody scent with a base note of cedar and vanilla, a heart note of peppermint and leather and fruity-fresh top notes of grapefruit and mandarin.
Enjoying a refreshing lemon liquor to beat the heat, while the aromatic smell of tobacco mixes with the dry aftershave of the gently aged barber: Welcome to the Barber of Rome!
Barber of Rome is an aromatic citric scent with a base note of tobacco and tonka bean, a heart note of lavender and wormwood and a bergamot and lemon top note.