A fragrance inspired by the power of creation. Leaning on the moment full of energy, which only needs the right time, the right circumstances, to trigger something great. The starting point of a species, the turning point of a generation or the dawn of a new era - it needs this one impulse.
Behind the name URSPRUNG lies a real Eau de Parfum, created by OAK and Geza Schön in Berlin. It is the first fine fragrance project of the men's care brand OAK and their first product for men as well as women and all those who do not need these categories.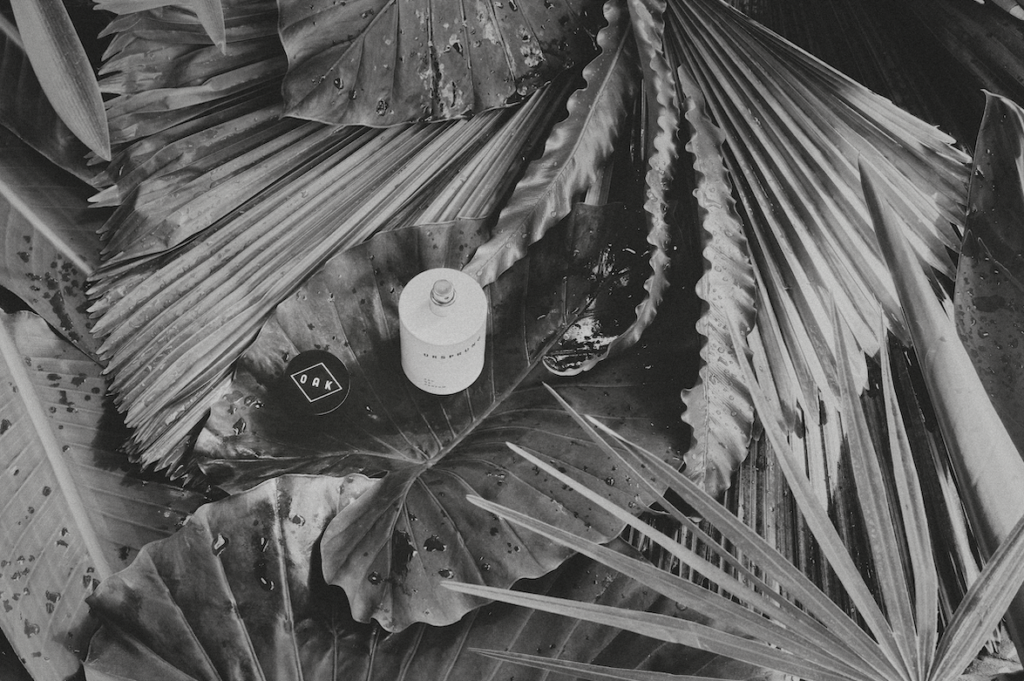 Perfumer Geza Schön describes the fragrance chords as follows: The peppery-fresh top note of the scent experiences an unusually invigorating component via the interplay of the herbaceous-fruity notes of clary sage and elderflower.
The heart note is very transparent with iris, hedione and freesia. The base is a masculine interplay of balsamic and leathery components with a dominant woody-amber note and the magical depth of real oakmoss.

Typical for OAK, the bottle comes packaged in a cardboard tube. For the URSPRUNG, however, a new special tube was designed. Handmade in Parma, Italy, this tube is made of fine cardboard, finished with textured black matt paper.
It is constructed according to the principle of the hatbox, so that the top and bottom sides are completely flat. Hidden inside the tube is the red and white spiral, the trademark of the design award-winning OAK products. A visual element of surprise that only reveals itself to the buyer.
URSPRUNG Eau de Parfum is a fresh, invigorating fragrance whose transparency gives you an idea of the power of the composition as soon as you smell it.
URSPRUNG is unisex, non-binary, gender neutral.
Perfumer: Geza Schön
Price: € 85,00 RRP